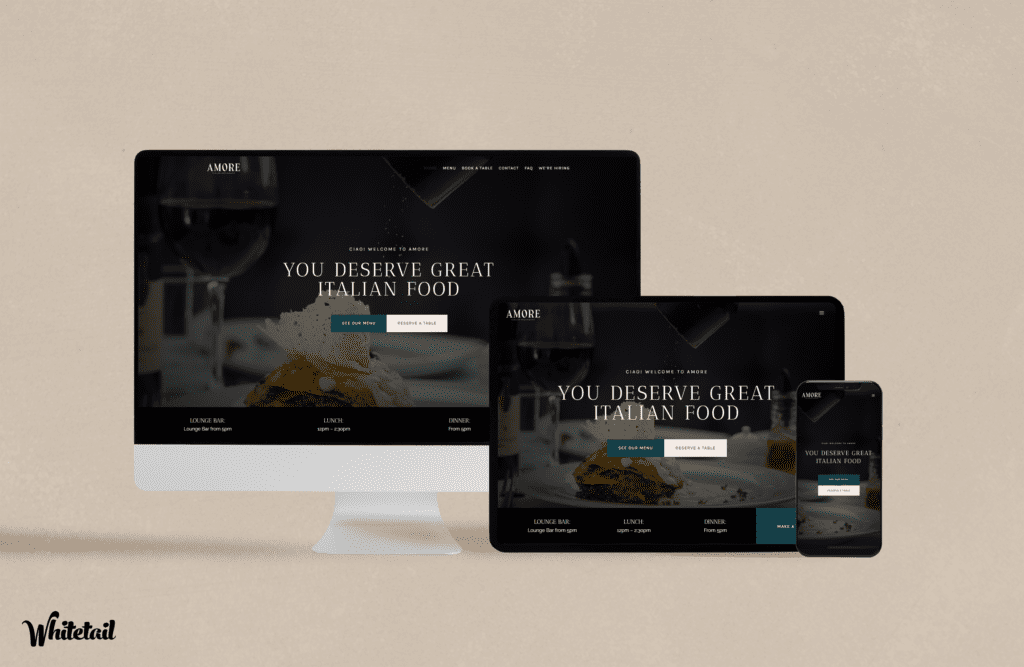 Get more from your website
Tailored for hospitality
Looking for a Web Designer for your Restaurant? From start to finish. We'll work with you to create a unique web design that captures your brands personality and invites your customers to take meaningful actions.

Restaurants are something of a specialty for us. We've helped 10's of restaurants increase their website traffic and visibility online and most importantly, get more bookings!

Complete with all the tools and functionality you need to build your hospitality business online online. Check out what we can do with Restaurants, Cafes & Bars below.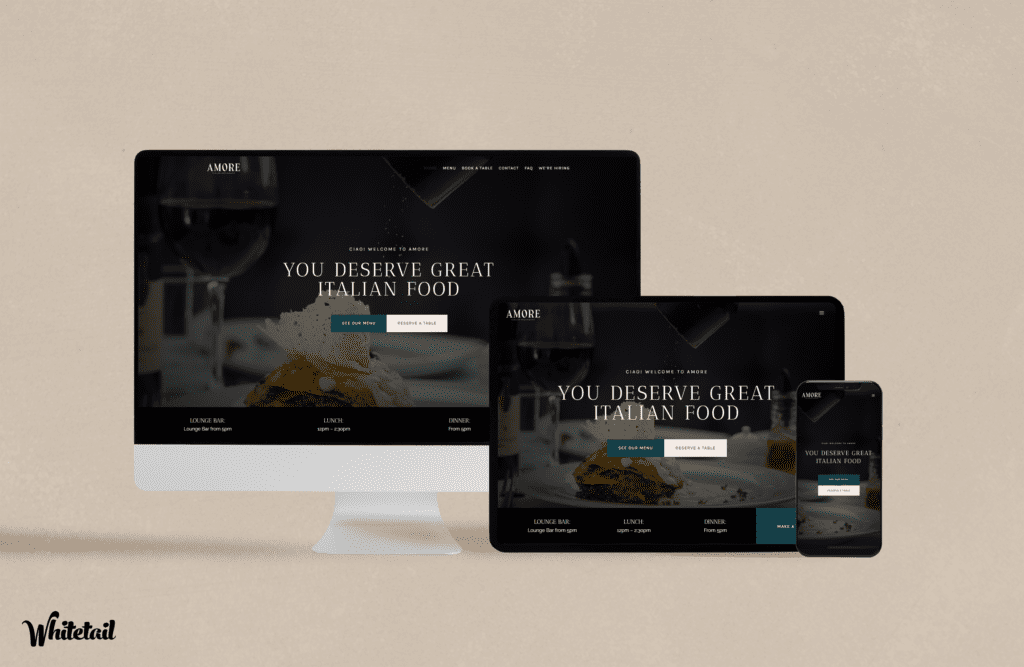 How can we help improve your restaurant's website and increase engagement?
Restaurant websites have become our 'bread and butter', and with that has come the massive benefit of being able to discover exactly what works when it comes to bringing hospitality businesses online from first hand, 'trial-and-error' experience.
Every website from us comes with powerful SEO tools as standard, helping your website rank on google. Table booking integrations. If you don't have a booking system, we can set one up for you. Clear UX design to direct prospective customers to the actions you want them to take, i.e. your menu or bookings page
Believe it or not, your most viewed webpage will be your Menu page, it's the first thing people seek when looking for a place to eat. Allow customers to check ahead online, anytime, anywhere, before they book. Or scan a QR code that we can provide at their table to view your menu. saving time and paper whenever changes need to be made to the menu.
Take control of your Takeaway and Delivery services by allowing your customers to order directly from your website, cut out the costly apps or simply give it a try as an extra revenue stream built on top of your existing business.
Online booking may be one of the most powerful tools a restaurant can have. Allowing customers to book from any device at their convenience and reserve a table. Spend less time answering calls and messages and let your website do the work for you. We can help you set up a new booking system, or integrate an existing one.
Showcase your events or sell tickets. This feature is a great way to get the word of your event out there and a stress free way to manage them.