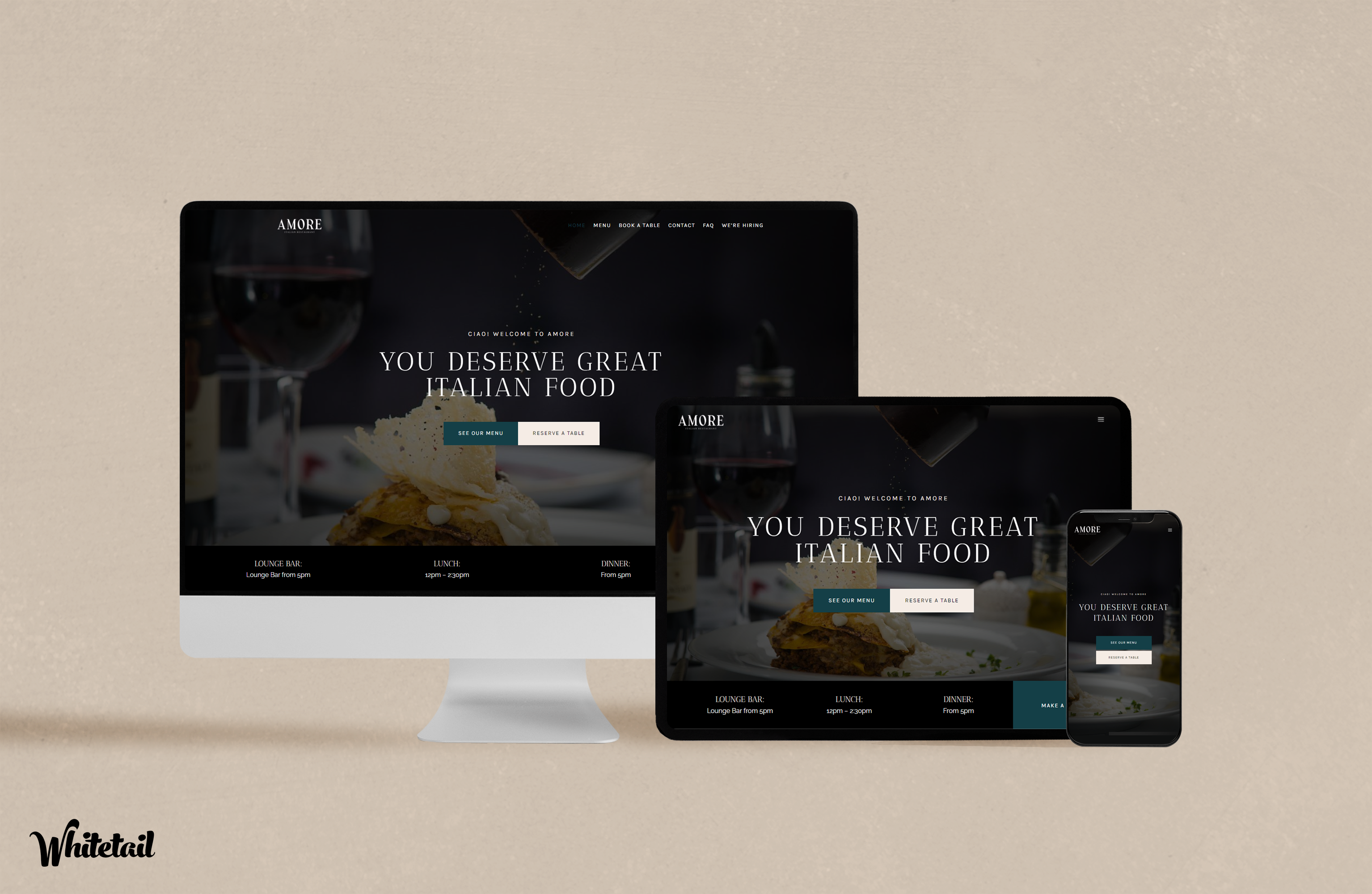 Amore Restaurant
Amore is a an Italian restaurant that launched in November 2022. Our work with them included establishing Branding, Designing the Logo, Designing and Building their website complete with a digital menu and an online booking system as well as a Careers section. We were also responsible for implementing an SEO plan, indexing with google and running an organic Facebook campaign that yielded tens of thousands of impressions and meaningful engagement such as mailing list sign-ups, bookings in advanced and also grew their Facebook page itself from 0 to over 1000 followers in just under a week.
Marketing Materials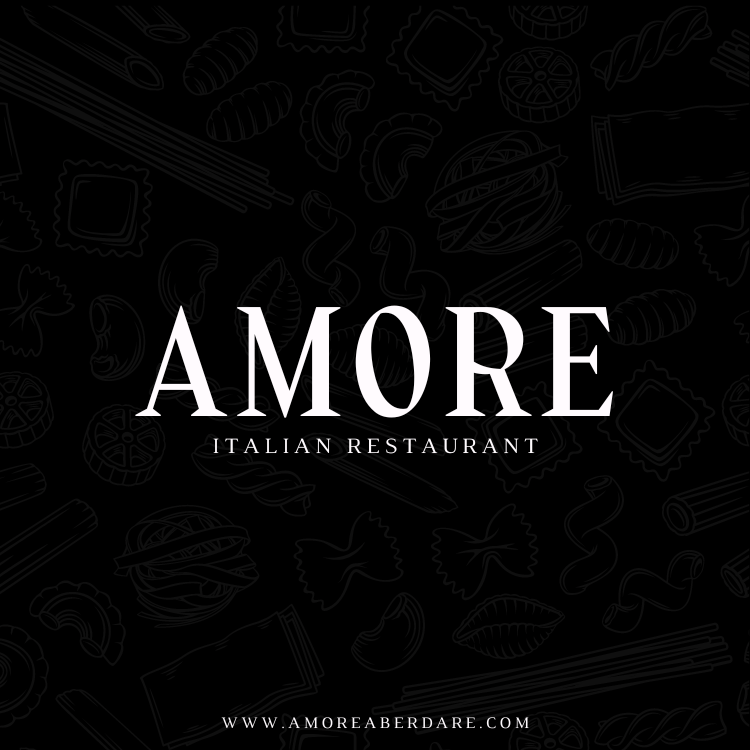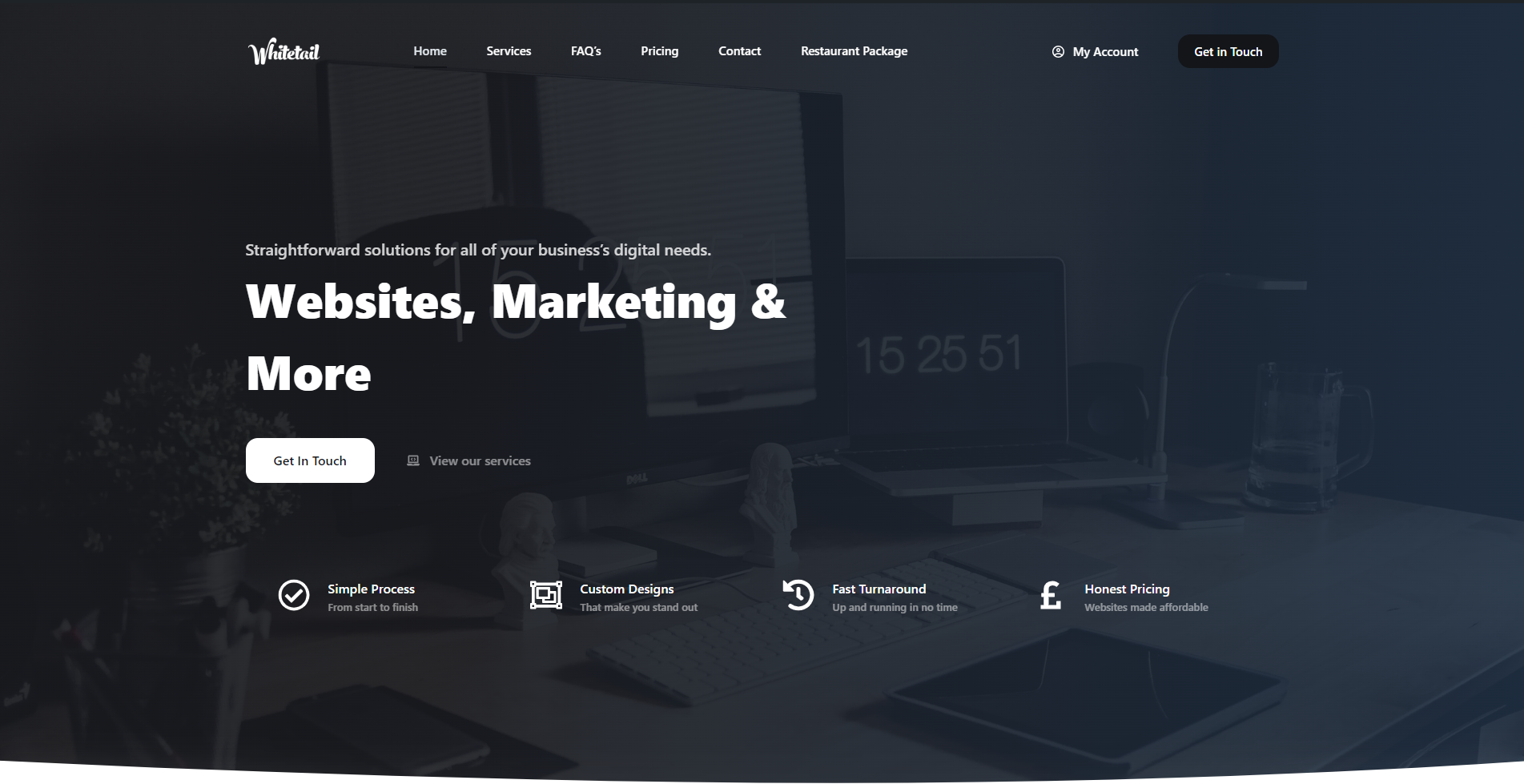 Whitetail Websites
Whitetail Websites is our own website where we offer Professional and Affordable Web and Marketing Services to business of all sizes.
Marketing Materials
Sarda Wines
Sarda Wines in a online retailer of specialist Sardinian Wines. We have recently been helping them increase their websites conversion rate through re-designing the website on their current platform Shopify. The scope of work has spanned across UX focused design, SEO, Email Marketing Campaigns and Strategy.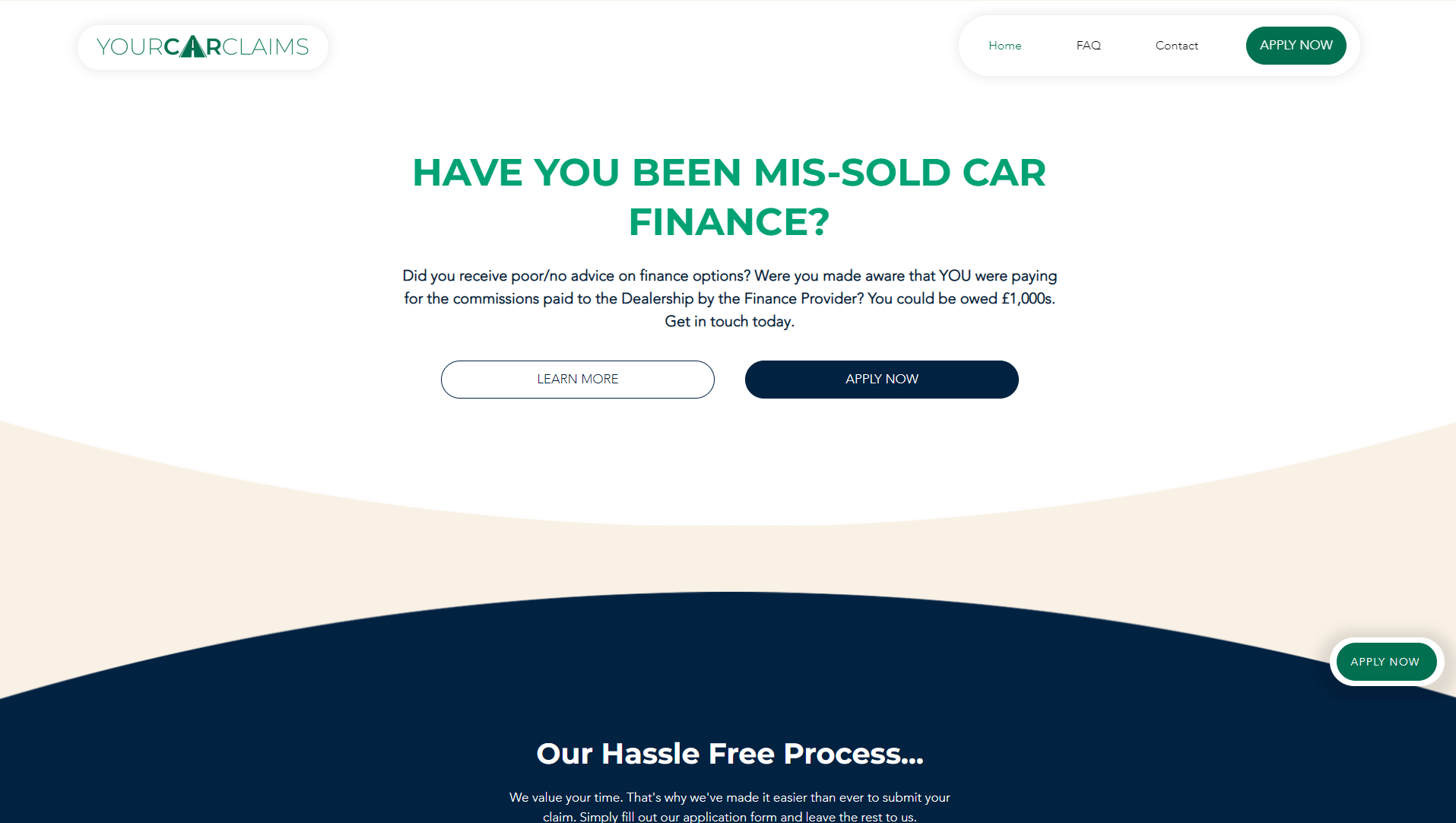 Your Car Claims
Your car claims was a Car Finance Claims services. Our involvement was to create the logo, Design and build the Website and Lead Capture and Generation Processes as well as the branding and Ad Creation.
Marketing Materials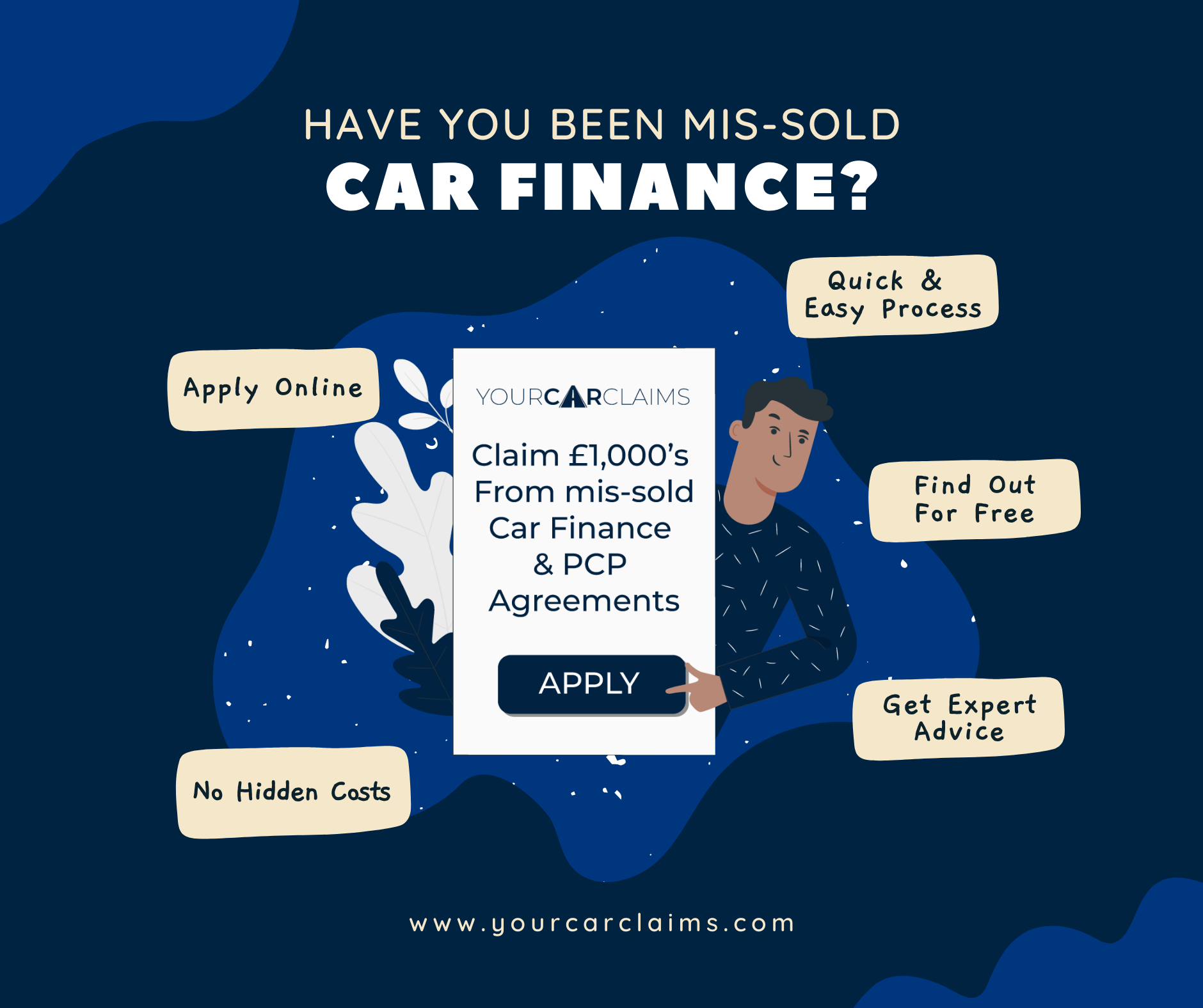 More Recent Work